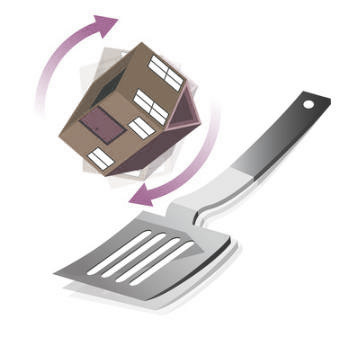 If you are considering investing in Miami Beach real estate in the new year or in selling your luxury waterfront home that was recently purchased, you'll be excited to know that the Federal Housing Administration has agreed to a temporary extension on the waiver on home flipping nationwide. This is more good news for home-owners interested in selling Miami Beach single-family homes.
At one point in time, home owners were required to hold title for more than 90 days before selling their South Beach real estate. Now, however, you can buy your luxury homes in Miami Beach, fix it up, and resell it without time restrictions, per the original policy put into place in 2010 by the Obama administration.  Since 2010 the extension has been granted on a yearly basis, but this announcement extends it for two years.
The renewal of this policy, announced at the end of November, will remain in force until December 31, 2014 to allow security to buyers and lenders who wish to engage in these practices. The waiver is subject to certain restrictions, and may result in an increase in available home inventory.
According to Carol J. Galante, Acting FHA Commissioner, the extension was granted to increase resales of foreclosed properties in struggling neighborhoods, (although Miami Beach island neighborhoods and luxury waterfront homes are in an sales upswing there are many other South Florida areas that would greatly benefit.) He said,  "FHA remains a critical source of mortgage financing and stability and we must make every effort to promote recovery in every responsible way we can." Miami Beach is currently ranked high in the housing market recovery, especially with its influx of foreign buyers helping to increasing sales and absorb inventory in the most in demand Miami Beach neighborhoods.
Learn About How the Extension Affects Your Miami Beach Home and Neighborhood
To read the actual waiver and restrictions placed on anti-flipping regulations, such as the need to show renovations and an inspection to support a sales price increase of greater than 20%, click here.  If you are interested in learning more about investing and how this change can impact your Miami Beach home, give me a call.