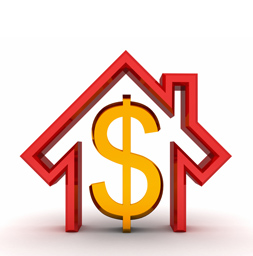 If you are considering selling your Miami Beach home but unsure of the real estate market climate on Miami Beach, We have more good news. Whether you heard it from a neighbor or via a snippet over the radio or television, the news that Miami Beach Real Estate is currently a "Seller's Market" is in fact true. Miami Beach home-owners can  get multiple offers as high season for sales begins during the Winter months into 2013. Affluent and qualified buyers have and will begin to flock to Miami Beach to escape cold temperatures and purchase second or vacation homes for their families. This is a high travel season for buyers who are looking for Miami Beach home inventories for sale.
If your thoughts and interest lies in the instant million dollar sale of your waterfront Miami Beach home you should consider putting your home on the active market and gauge this interest.   The first step to sell your luxury Miami beach home is to consult with a knowledgeable Miami Beach real Estate agent to get the inside scoop, trends and latest development in Miami Beach home sales to get the full jist of tips to sell. Many South Beach areas are experiencing low home inventory volume and high demand from luxury and waterfront home buyers, which could place your home for sale on Miami Beach in prime position.
As a luxury Miami Beach home owner, you may not understand the technicalities behind multiple offers and so working with a local Miami Beach real estate professional who specialize in your area can provide you with the much needed guidance you'll require to navigate your home sale. There are some simple steps that can aid you in getting multiple offers and the basics are outlined below.
Sell Your Home For More Money
Stage Your Miami Beach Home for Sale – In a "seller's market," potential buyers know they need to act fast to put in an offer on the house (or houses) they like. Make sure yours is on that list by tending to every detail, cleaning well and listening carefully to suggestions made by your real estate agent.
 Spread the Word – From hosting a Broker's Preview to the open house and other advertising, make sure that your home for sale is being properly promoted. Attention must be drawn to your home in order for it to be seen and offers to be submitted. Give your home the promotion it needs or find a real estate agent who will, so you can wait for the offers to roll in.
 Ask for a Lockbox – To have multiple offers, multiple people need to view your home (in staged condition) at all times. Realize that getting your home sold quickly will likely mean a bit of inconvenience for you in the short term. The sooner you accept an offer, however, the less time you'll need to spend adjusting your lifestyle.
If you need more advice or simply want a real estate agent you can trust with your Miam ibeach waterfront home, please don't hesitate to call.  I'd love to get you multiple offers!