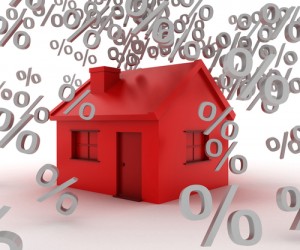 Have you considered refinancing your Miami beach waterfront home lately? If so, you are not alone.
According to the Freddie Mac Quarterly Refinance Report, many homeowners throughout the United States, especially in the Miami Beach real estate market,  lowered monthly mortgage payments, shortened the length of their loans, and utilized fixed mortgage rates in the second quarter of 2013. Historically low Miami beach home loan rates assisted in this process.
The report showed a 3% increase in borrowers who chose to shorten their loan term (now at 31%), and that 65% of Miami beach homeowners maintained their current loan length. Only 4% of borrowers lengthened their loan term.
Fixed rates were an overwhelming product of choice, encompassing 95% of the loans, leaving only 2% of second quarter refinanced home loans as adjustable rate mortgages. If your interested in finding out more about mortgage options for Selling Miami Beach Homes, pay attention to the market and a qualified Miami Beach real estate agent.
You may be asking what this means for Owning or Selling Miami Beach Home.
In actual dollars and cents, the average homeowner's mortgage rate was reduced by 1.9 percentage points or 35%, resulting in a savings of $3,700 in interest on a $200,000 loan in the next 12 months. HARP was another popular loan product, and resulted in a reduction of $4,300 in interest during the first 12 months for many homeowners, this is good new for buyers too, who may want to buy a Miami Beach island home for sale.
Frank Nothaft, Freddie Mac vice president and chief economist commented on the big picture, saying, "Borrowers' refinance characteristics remained fairly consistent with the previous quarter. The cash-out amount, while increasing, continues to remain low by historical standards. And with mortgage rates still near their historic lows, over 30 percent of refinancing borrowers chose to shorten their loan term. On net, borrowers will save approximately $6 billion in interest over the next 12 months, which they can put towards savings, paying down debt or supporting additional expenditures. Further, the estimated $9.5 billion in 'cash-out' activity will further augment borrowers' investment and consumption spending."
Read more about mortgage rates and how they can affect you and Selling Miami Beach Homes and follow industry trends by visiting the Freddie Mac website.